Natalie Nougareyde of The Guardian has conducted an interesting inquiry into the impact of antisemitism on Jews in Europe. Here are just two case studies, from Turkey and Italy. The Turkish-Jewish community is probably the worst affected of all. According to this report, some 30 percent of Sephardi applicants to be fast-tracked for Spanish nationality are Turkish Jews.
Karen Şarhon, 56, Istanbul, linguist and academic who founded Turkey's first Sephardic music group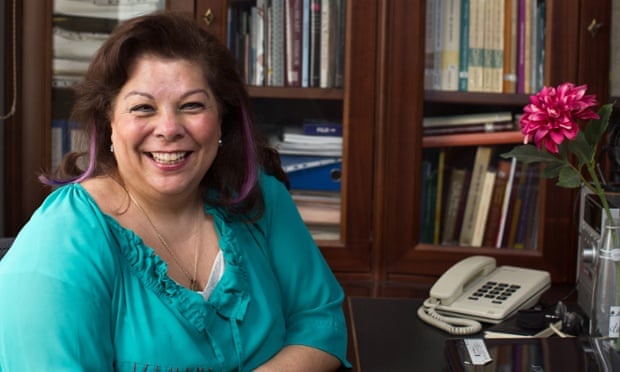 The atmosphere for Jews in
Turkey
is very negative. Every day you see right-wing newspapers writing lots of bullshit. "The flies are flying sideways – it's because of the Jews", that sort of thing. People ask about my name – Karen is not a Turkish name – so I say I'm Jewish and they say: "Oh – you don't look Jewish." My husband, who's in the business world, has experienced more antisemitism than me. After Gaza [last summer], he sold some beauty salon machines and the first question was: "Where do they come from? If they come from Israel we won't buy them."
Animosity on social media is growing as people are being fed lies all the time by the media – especially by fundamentalist writers and preachers, who say we are the cursed people. Most of the Jewish community's budget is spent on security, because we have to have guards and metal detectors everywhere – at synagogues, the Jewish museum, the Jewish school. It didn't used to be like that 20 years ago, but it's becoming worse, with the prime minister, Recep Tayyip Erdogan, criticising Israel so openly. The government kindles the animosity. Erdogan is always talking about Israel and not distinguishing between the Jews in Israel and the Jews here. You always ask yourself: "What are they going to do?" It's in our genes to ask: "Are we going to be kicked out?"
Unless the political situation changes, I'm not very optimistic about the future of this community. If things get worse, people will have no choice but to leave. I say if – at the moment we're not there yet. It's very difficult to leave a country you were born and raised in. We love this country. It's a beautiful country and the people who have not been brainwashed are very nice, but the political situation is not very pleasant.
Roger Abravanel, 68, Milan, retired management consultant and author who grew up in Libya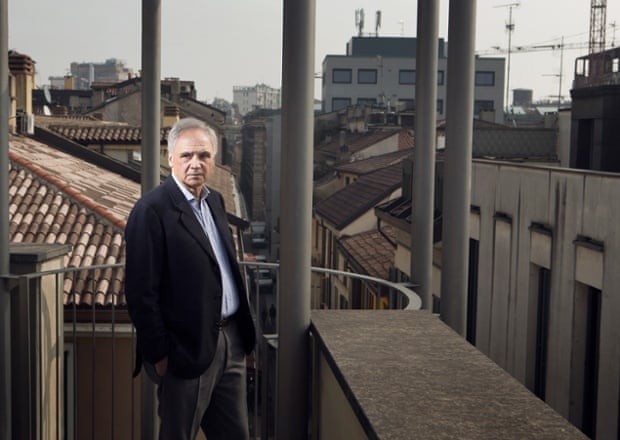 When I hear about antisemitic incidents, I get the same feeling that I had in Libya, where I grew up. My father, who started out a poor man, made a fortune. He was the only Jew invited to sit alongside the king. There had always been antisemitism in Libya, but it exploded with Israel's independence and its wars. You can't imagine how often I was discriminated against. As a kid going to school, I was beaten up. I'd never been to Israel, I had a Libyan passport, and here were these guys coming at me just because I was a Jew.
When I was 16, my father said: "This is no place for you", and I went to study in Milan. After Gaddafi came to power, my family fled. My sister was smuggled to the airport in the boot of a car. We lost everything. In my book, Meritocrazia [Meritocracy], I thanked Gaddafi – because of him I had to achieve everything by myself. I've been lucky in Italy, others less so. A million Jews were kicked out of Arab countries – a little-mentioned exodus. I fear this may be happening again, but in Europe, where Muslim antisemitism has added to traditional European antisemitism.
I'm an Italian. I love this country. I owe it a lot, and I've always tried to give back – I did military service, which I could have avoided; I've paid a lot in Italian taxes, and I'm currently working pro bono for the government. I'm a great supporter of the national soccer team, and of Juventus. I have personally never encountered serious antisemitism among Italians. Well, maybe something like: "You guys" – meaning Jews – "are better at handling money." But prejudices exist, mostly among less-educated people. One Italian in four says they wouldn't like to dine with a Jew.
Read article in full